Wordpress Site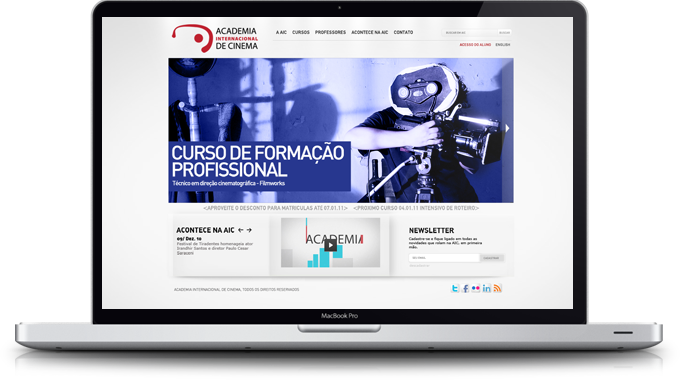 DESCRIPTION
This was a mega project powered by WordPress, because is large and manageable… different layout for all sub-pages, courses, teachers, teacher profile, blog and newsletter.
The concept was to be minimalist, with good usability, the owner wanted nothing at home-page, you know when the client thinks that by having the social networking icons, the visually has weigh?
I was invited by Everton Sebben to participate in this project, he had a line of sight and typography well defined because he who created the commercial (below), which he did and spared no efforts to help us throughout the project, the creation was made by Bruno Baralla (webdesign) and me (webdesign, html, css, implementation on wordpress).
PREVIEW