Website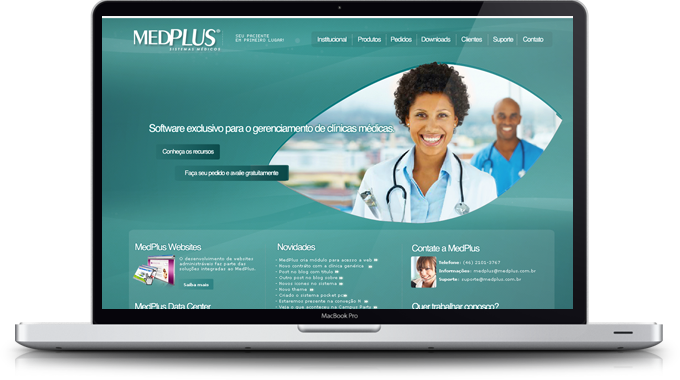 DESCRIPTION
The MedPlus is a medical software company managed by Group sponte, I worked many years in the company with design.
When I came to this project, I knew exactly the customer needs to have a greater visual appeal, with people because it is basically a company that sells Internet and telephone.
This was bought about 20 images from a database of photos from the internet, to animate all the banners for all sections of the site.
The great advantage of this project was verficação browser / flash which replaces the banner for a static banner letting everyone viewing the site. (iPad, iPhone).
The html + css was created by me and subsequently implemented in the administration of them, Evandro Machado.
* Special thanks to Reginaldo Silva and Halex Bombieri for the opportunity to I be part of this project.
PREVIEW