Wordpress Website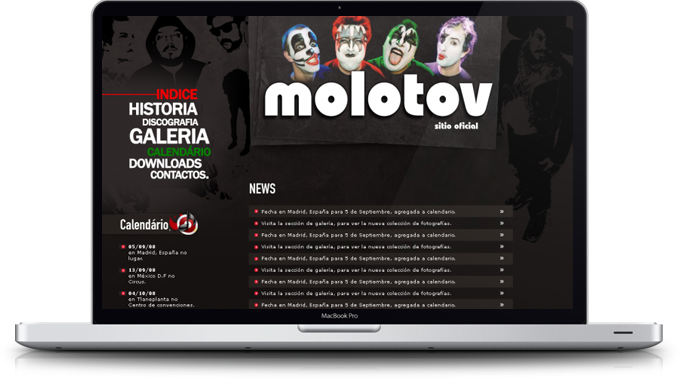 DESCRIPTION
Molotov is a Mexican rock band, well known throughout Latin America, Brazil not much, because their lyrics are in Spanish.
It's a band I always liked. And i have oportunity with the help of Rigo, in translations and job, was a job I not was speak in Spanish, only a little English
The site was well completinho was manageable in wordpress, when wordpress was crawling (in 2003).
PREVIEW
Molotov - Hit Me (unfortunately have not found another clip of this disk with good quality and uncensored, it is 2003. )