Webdesign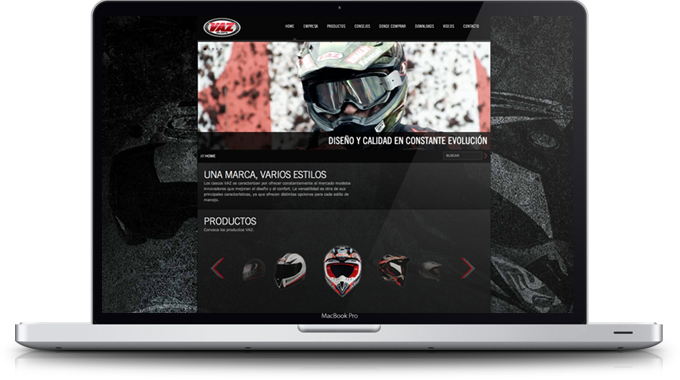 DESCRIPTION
Created in Sao Paulo – Brazil in 1963, the Group EBF VAZ manufactures spare parts for motorcycles. Today, 45 years later the company is market leader on Brasil, manufacturing motorcycle helmets.
I had the opportunity to be part of this story, creating the first site in another country brand. (Argentina)
Site follows the concept of the catalog (which can be seen below) created by Bruno Baralla.
The development and implementation has been outsourced to the agency staff Tenes Fiebre, but they not could all the power in details, animation and jquery and panel.
PREVIEW